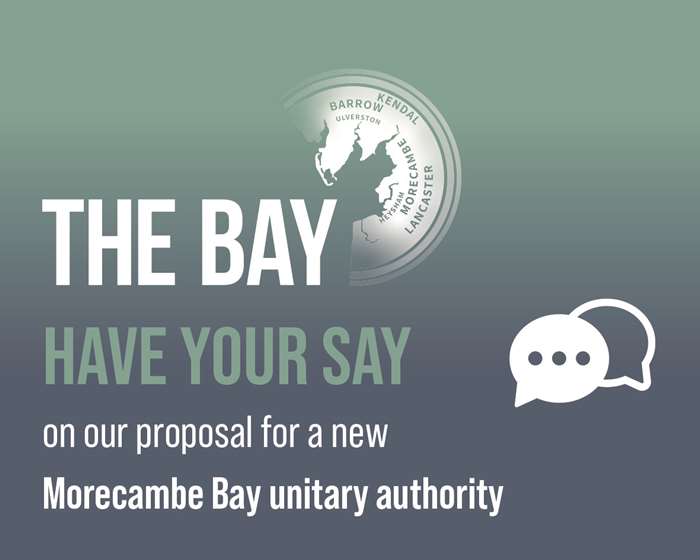 Proposals for a new unitary authority around Morecambe Bay have been accepted by Government for a further round of consultation.
Government has confirmed that it will formally consult on The Bay option, after considering a joint submission by South Lakeland District Council, Barrow Borough Council and Lancaster City Council.
The consultation is open to businesses, community and voluntary sector organisations and members of the public who live, work or study in South Lakeland, Barrow and Lancaster, and will close on April 19.
This means Government will now be getting in touch with key stakeholders and organisations to gather views on the proposal.
Members of the public will be able to offer their opinions via an online survey or by email at unitaryconsultation@communities.gov.uk
Background info
Frequently Asked Questions
Last updated: 10 March 2021